2019 News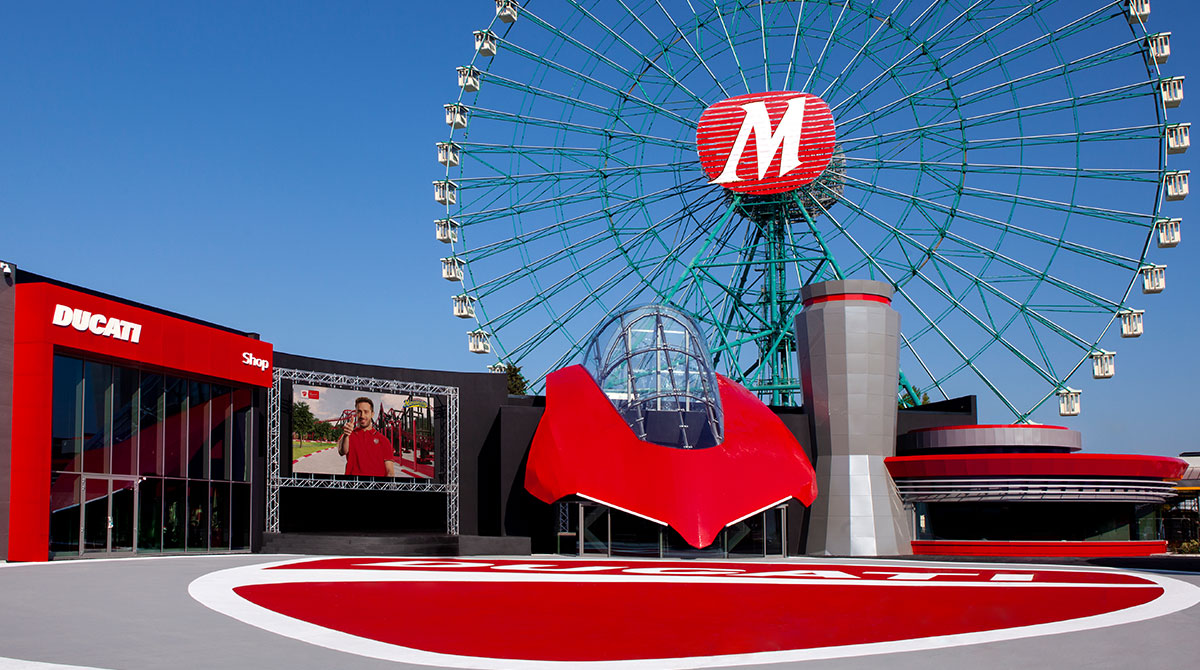 DUCATI WORLD: MIRABILANDIA'S NEW BEATING HEART
New area of the Park is open!

A unique and exclusive project with an extension of 35.000 sm: the Park will host the first thematic area in the world inspired by a motorcycle brand. An area not only for families, with new kid's rides, but also to anybody who wants to join an immersive experience in Ducati's world.

So many news for you:

1 DUELLING COASTER:
Desmo Race a unique-tracked ride in the world;
SCRAMBLER RUN
one-of-a-kind track!
6 SIMULATORS:
for real pilots' training
2 MOTION SPHERE Simulators:
for the ones who love to go beyond;

2 new ATTRACTIONS:
for the youngest: Kiddy Monster, Diavel Ring;

1 Ducati Shop:
where to find Brand's items;

1 Ducati Experience Building:
for a Brand's full immertion;

3 new EATERIES:
with a unmistakable style.

Book now your visit!
Find out more on Ducati World:
Park's 2019 news, Ducati World, is open. Park's ticket includes entrance at the area.
* The ticket allows access to all attractions and shows of the Park, and to the new area Ducati World; it is excluded Legends of Dead Town attraction, Ducati World's Simulators and Mirabeach Park.